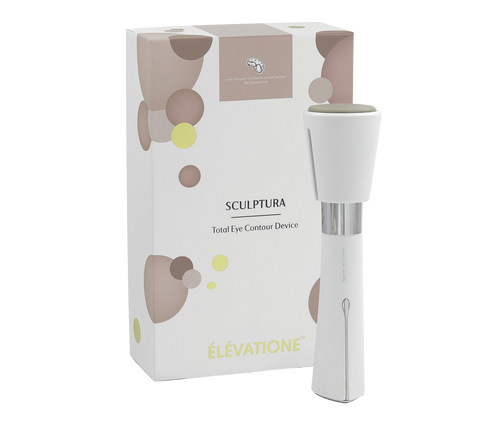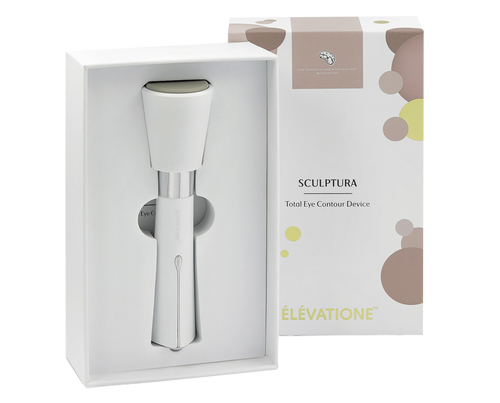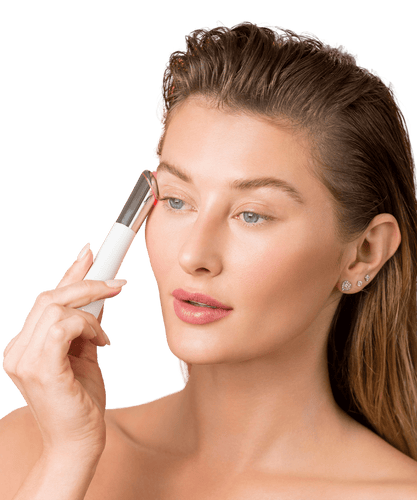 FREE Global Shipping,
30 Days Money Back Guaranteed
DESCRIPTION
ÉLÉVATIONE™ is proud to introduce the Total Eye Contour Device, part of our SCULPTURA beauty device collection. This age "defying pen" shaped device integrates several technologies to reduce the appearance of wrinkles and dark circles or puffiness, resulting in younger, fresher looking skin.

Two Treatment Modes

The Total Eye Contour Device offers two different treatment modes, designed to perfectly accommodate your skin concerns.

Massage Mode with Blue LED Light: Targets puffiness, dark circles and fatigue by helping the skin expel toxins, while increasing blood circulation, to promote fresher, more energized looking skin.

Magnetic Heating Mode with Red LED Light: Specifically designed to reverse the signs of aging in the eye contour area, by applying high vibrations and heat to this delicate area resulting in greater collagen production, and a strong, firmer, and lifted looking skin.
DIRECTIONS FOR USE
1.For best results, apply eye care products in the eye contour area before using the device
2.Turn the device on. When your finger is touching the Finger Touch Control area and the massage head is contacting the skin, the device will start to vibrate
3.Select massage or magnetic mode depending on your need
4.Use the massage head to softly push the skin toward your temple area
5.Softly massage skin with device to accelerate absorption.
FEATURES & BENEFITS
1.Blue and red light waves effectively penetrate deep beneath the skin to increase skin elasticity and reduce puffiness around the eyes
2.Dual modes:
a) Massage mode uses medium vibrations and blue light to relieve fatigue, help the skin expel toxins, eliminate edema and make the skin firm and elastic
b) Magnetic heat lifting mode applies magnetic heat therapy at 45˚C to lift the skin around the eye and repair signs of aging
3.While device is specifically designed for eye treatment, it can be used on the face
4.Uses USB to charge
5.Mini and portable, can be used anytime, anywhere